FABIAN RYFT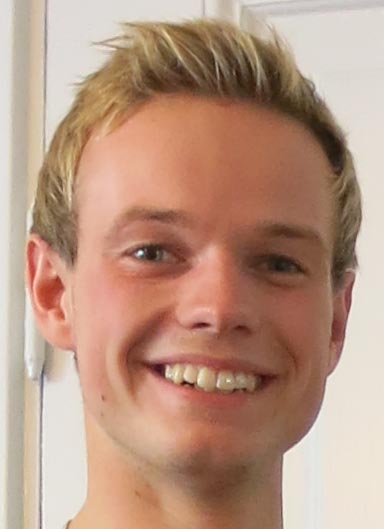 Approved by the jury 2019 October 07


Chairmen Sven Berggren assisted by Jim Danielsson and Thorvald Nielsen held this ending meeting for Fabian.
Fabian had brought his maps. It is not a neglectable pile needed to cover the entire coast of Sweden.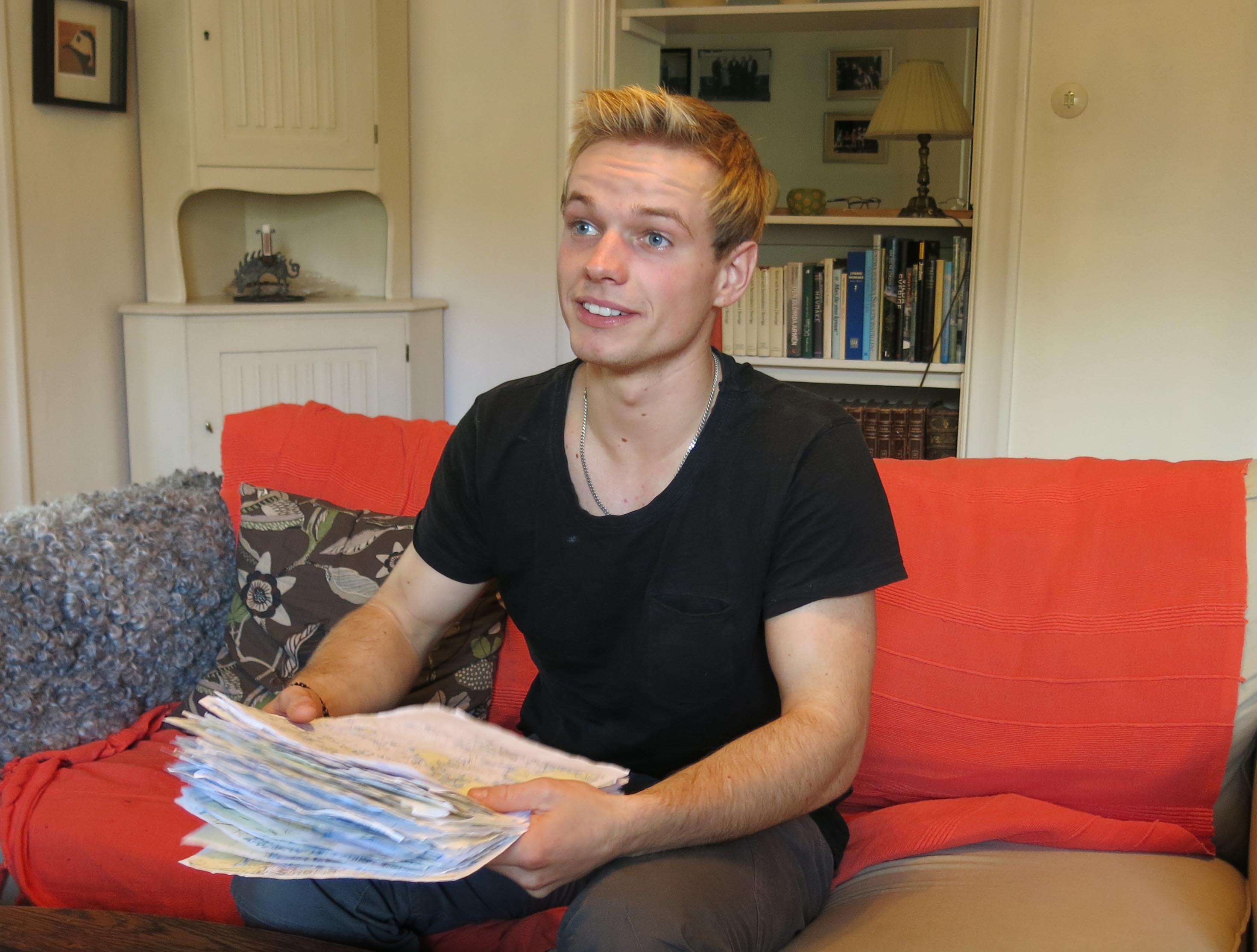 Fabian had had a richly variated weather during his tour and was from start not an experienced paddler and wondered sometime what he had driven himself in to. At Tjurepannan he got his first fight against the strength of weather. It turned out well. Strengthened by this and other crossings had given him good experience and confidence.
The jury approved his conquering. It was time to receive the memory - Miniature Kayak - given by Jim.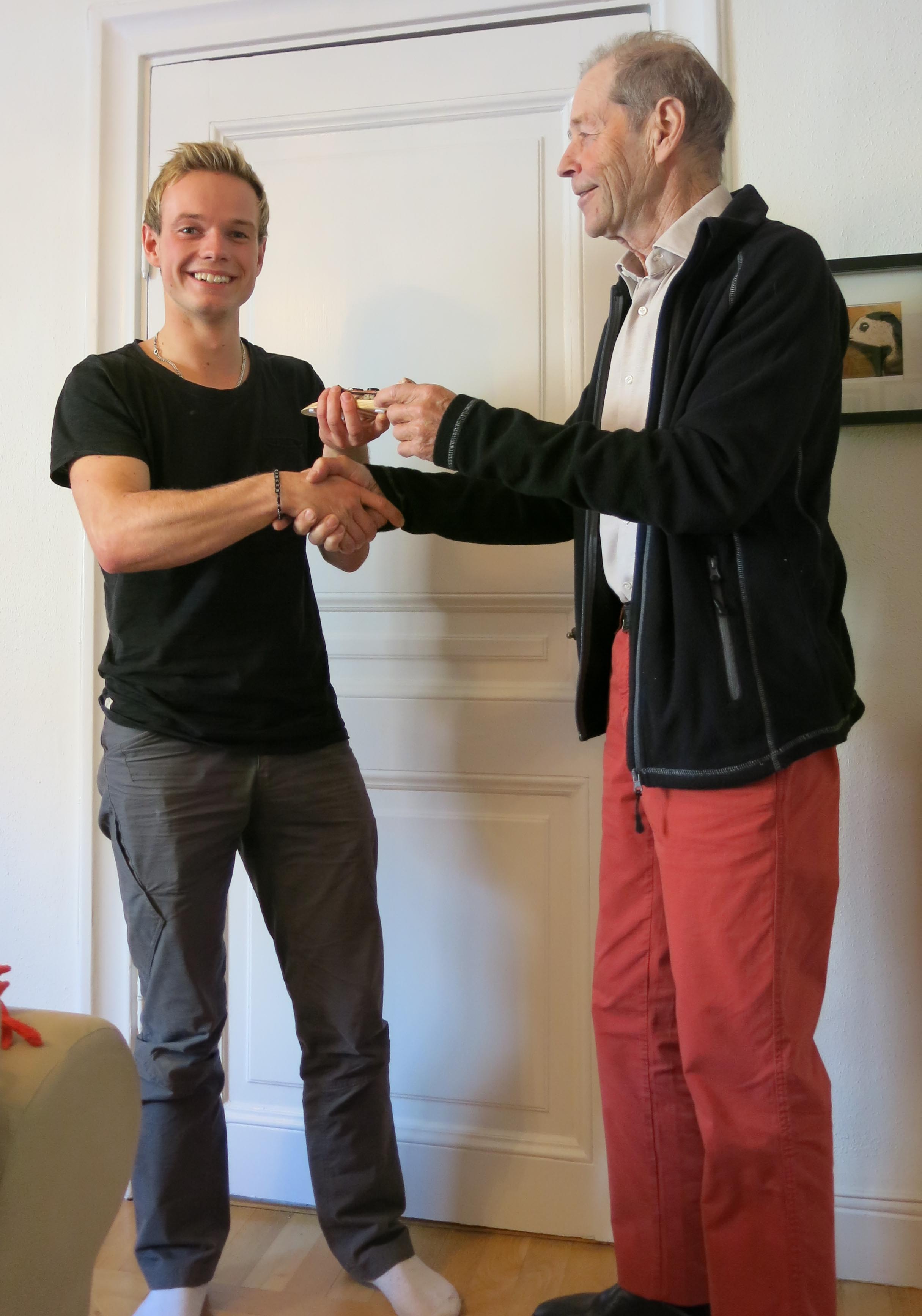 Back at his place he tried to tidy up his pile of maps and in the background one could se Jim passing. It is time beer and open sandwiches.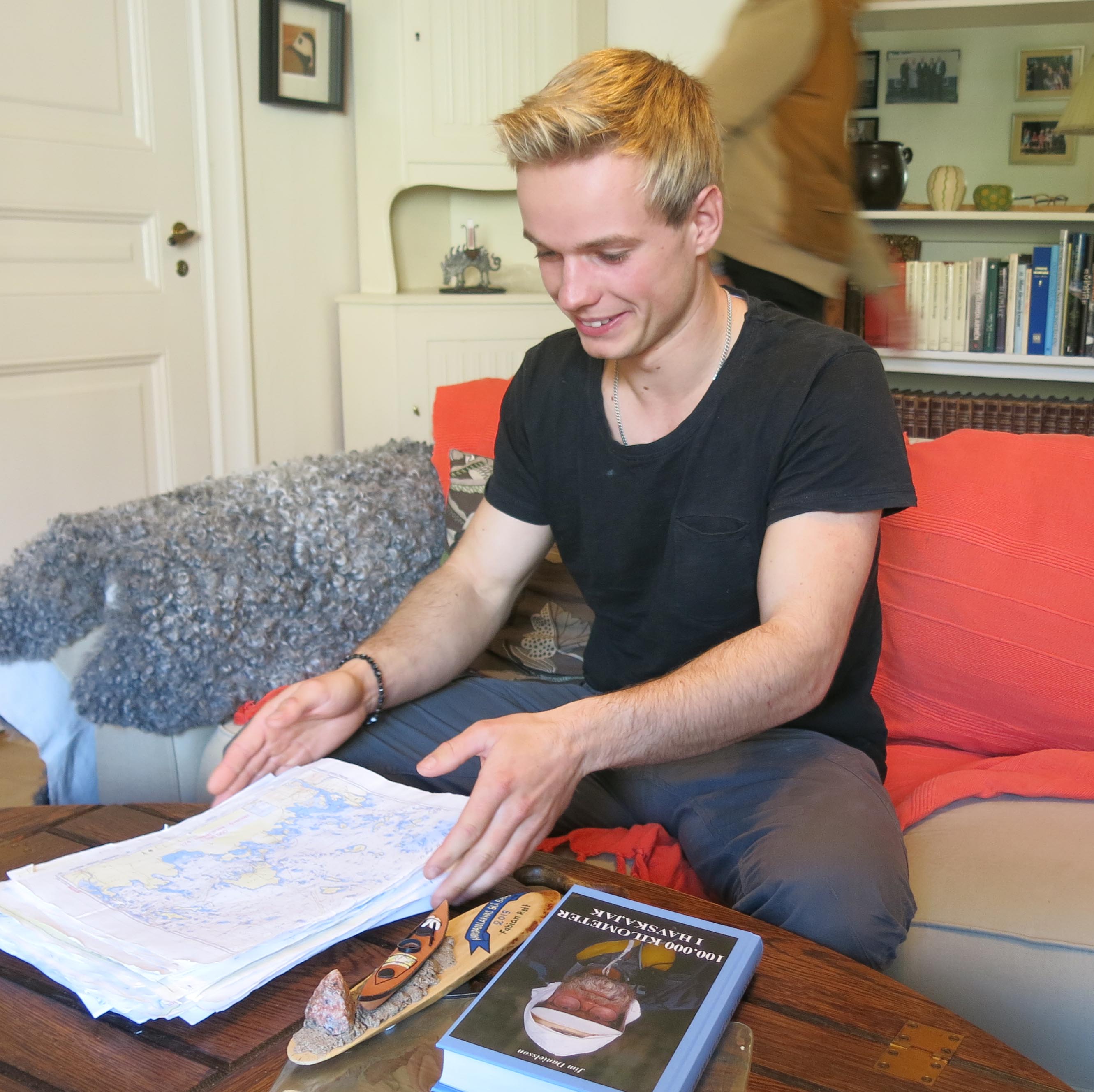 We let them eat and talk in peace and say thank you for the season looking forward to next.



LINA HALLEBRATT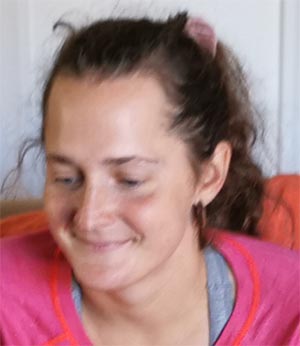 Approved by the jury 2019 October 05

The Jury consisting of Chairman Sven Berggren assisted by Jim Danielsson and Thorvald Nielsen.
Behind the camera Lennart Bergström.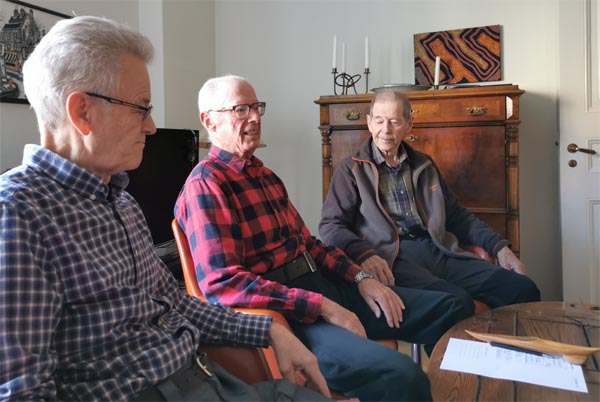 The meeting was soon held as three wise men followed Lina's tour by the drawn track she had in her mobile phone. Suddenly was the track ended not far from the goal at border mark 59.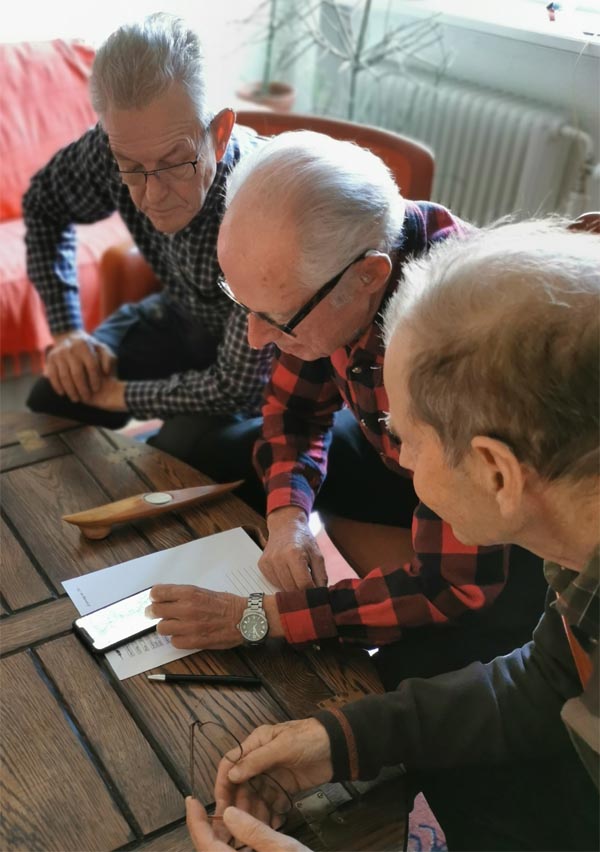 Lina continued later with Finish Blue and White ribbon. Not enough with this she lost her mobile paddling to Estonia. A watertight bag proved not to be watertight. She had not made a safety copy and lost the remaining track. Her maps making a good pile were left in Finland to be sent back home but they had not showed up.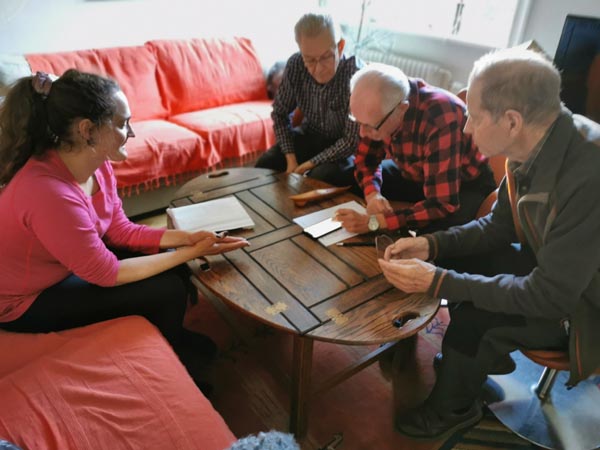 Lina has had a lot of different problems and the jury did not like to strew salt in her wounds and still had in memory her finishing part after following the entire tour.Surely shows her face a bit of excitement and expectations to the jury's verdict.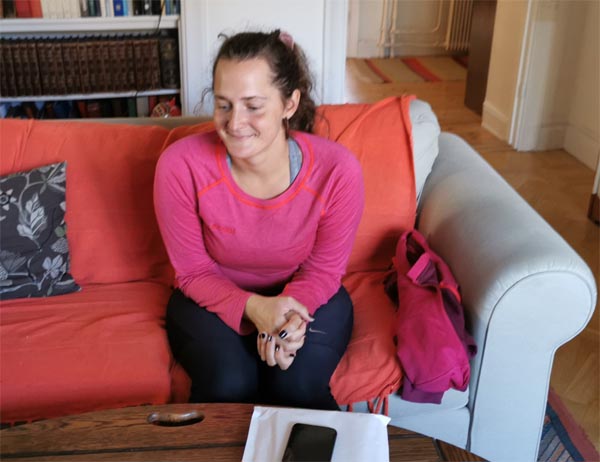 Lina was for her second time approved by the jury.By this she also became the first female to have made TWO conquerings Furthermore she is also the paddler who have made the earliest start. She started April 03 and reached the goal after 61 days including several days idling in hard weather.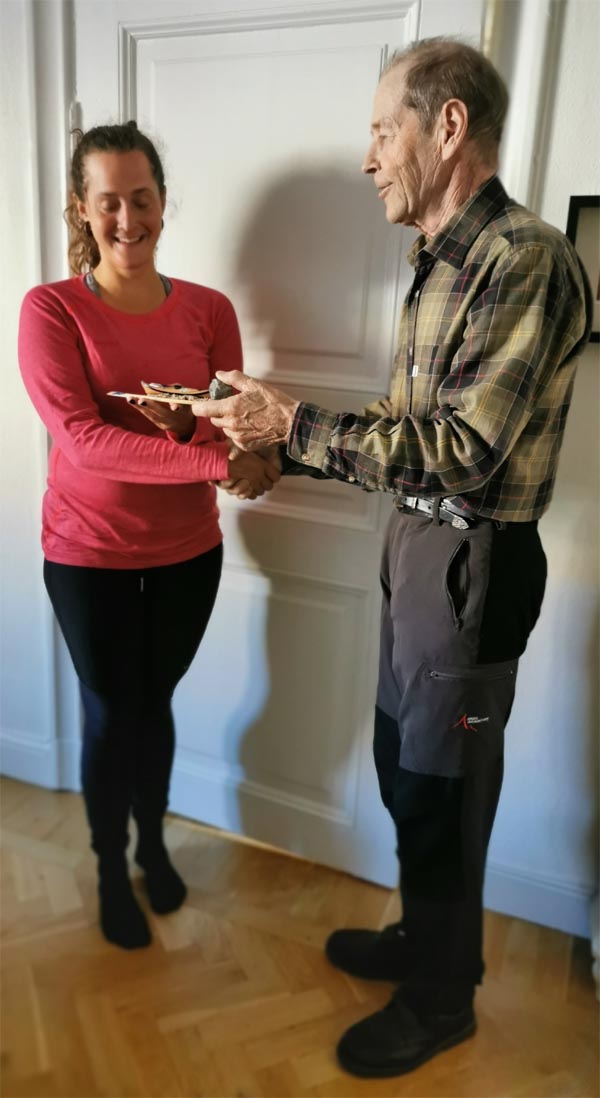 The jury approved her paddling.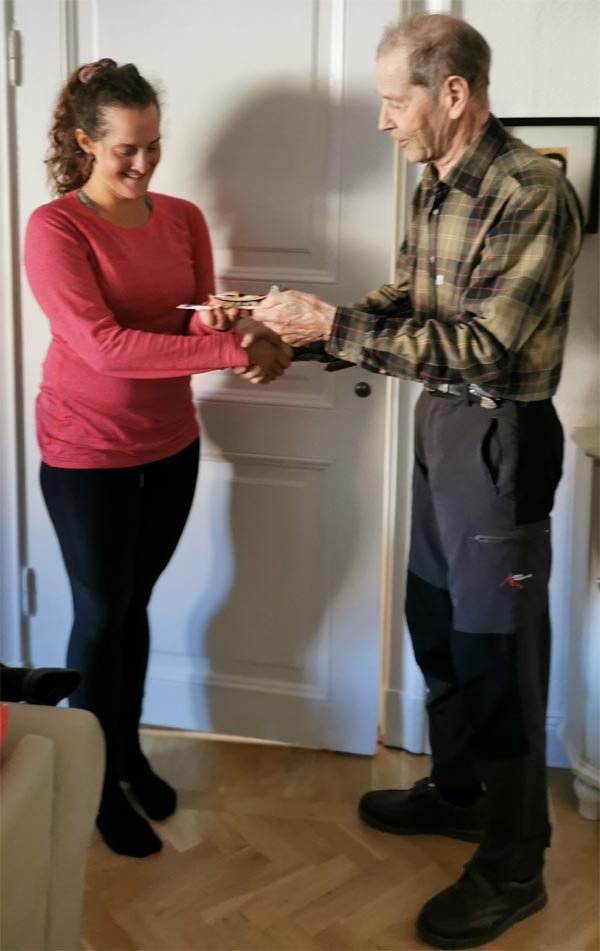 The moment when she should get her miniature kayak is worth to se more than once. Lina was exuberent happy.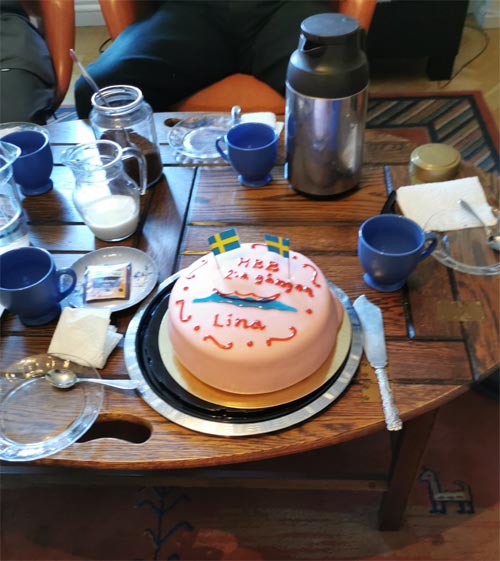 As scheduled, it was time for open sandwich and beer followed by a tart decorated with two Swedish flags and coffee. The questions almost fell like hale over Lina and got good answers. Often with a story behind. Lina has experienced unbelievably lot during her long walk about in the world.
A closer look at the tart and miniature kayak celebrating the two records Lina made this tour.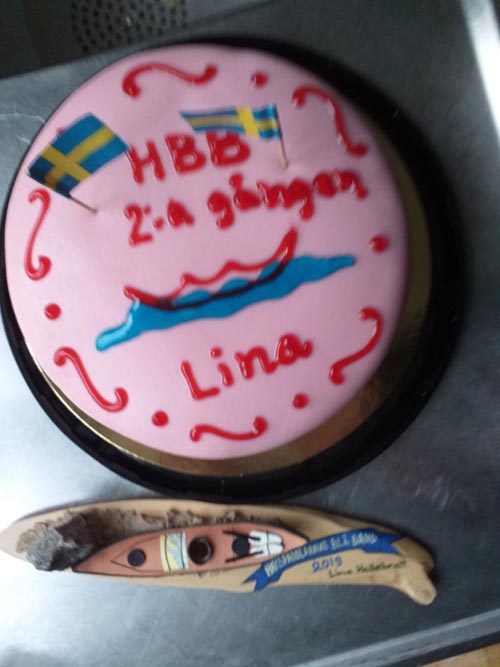 After the sad accident in Lithuania have the wounds healed good but some training remains for her hand that had to be operated.Within a few days she will be out again for next adventure and we all wish her the best of luck.



RICK HOEKSEMA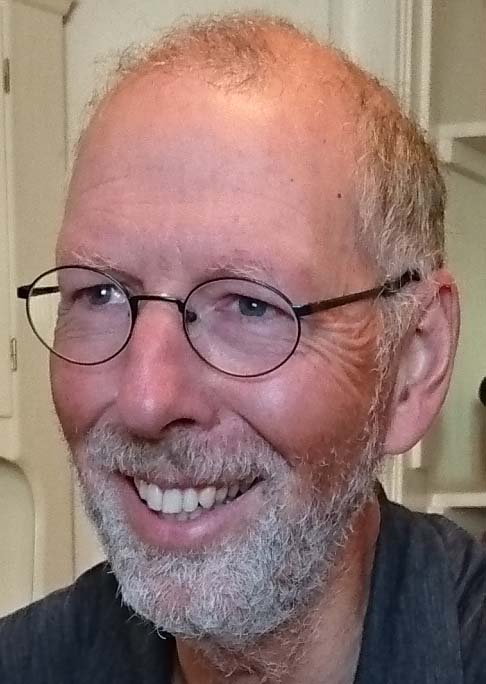 Approved by the jury 2019 September 14
The first jury meeting this year was today held with Rick. Together with his friend Rune and his wife Krista they should pass Solna and a meeting was appropriate. Rick had during his paddling damaged a shoulder and after consulting a doctor he found it better to go back home and rest. In 01 September he began to paddle again in company with his friend Rune to finish the tour. Ricks wife Krista fetched the boys for the transportation back home but now should the jury meeting take place.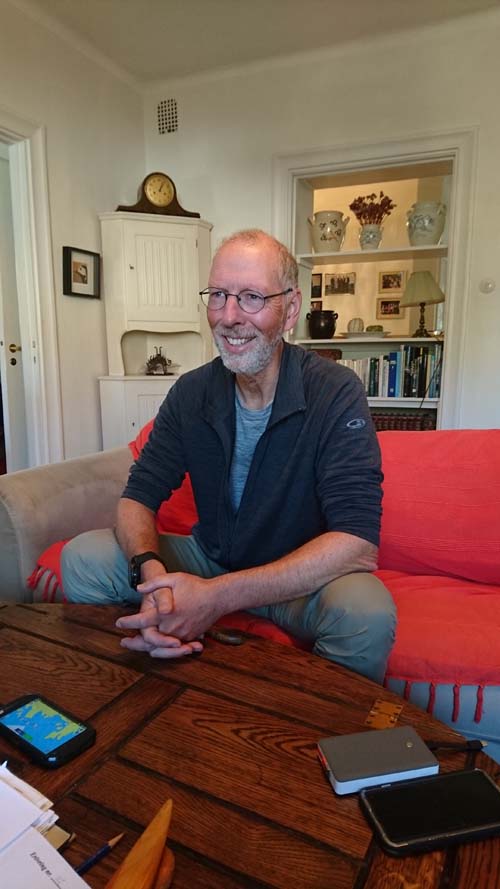 As the salutations were made came the mobile forth. Rick had planned his tour with pebble track that he changed by and by during the tour. Any doubts never came up. The jury has held 141 meetings before. The known constellation were Sven Berggren, Thorvald Nielsen and Jim Danielsson. They all have it in their back how the meeting shall proceed,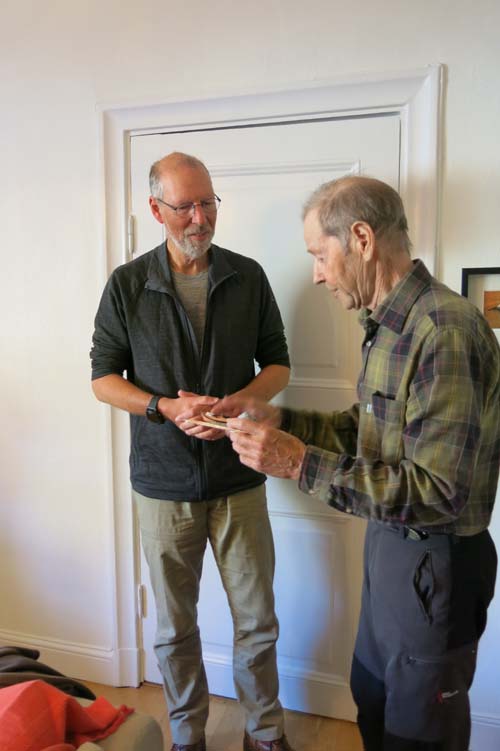 It did not take long before Rick was approved by the jury and got his Miniature kayak handed over by Jim. After this followed Beer and open sandwiches followed by coffee and a nice cake.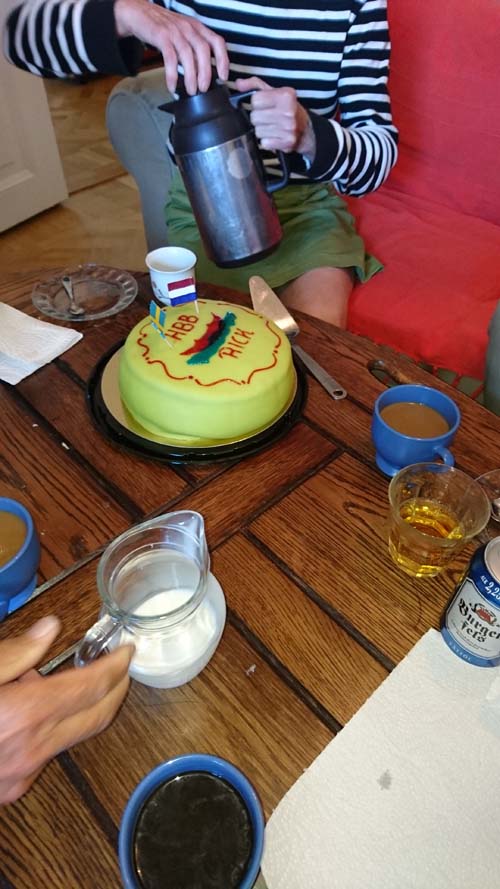 We hope this tart gave a good taste and energy to last all way back to the Netherlands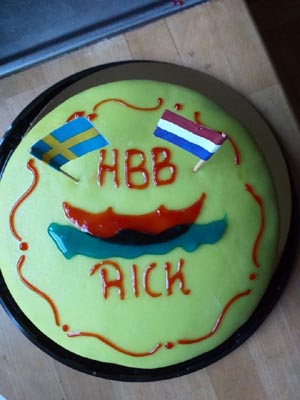 That also Rune is a good kayaker he proved as he finished Rick's tour and maybe we have the pleasure to follow him on his own tour next year and great him welcome back.




Links to year:
2007 and 2008 | 2009 | 2009 Special | 2010 | 2011 | 2012 | 2013 | 2014 | 2015 | 2016 | 2018 | 2020 | 2021